Home
Current Job Opening:
North Flathead Yacht Club is seeking an individual to fill the position of Junior Sailing Instructor and Race Steward for the summer 2019 season. The position runs from June 1- August 31 (dates negotiable) and the pay is $600/week with a FREE onsite apartment provided.
A candidate for this job should be self-motivated, possess problem solving skills and the ability to make decisions freely. They should be competent with computers and scoring or have the ability to learn Sailwave software.
Job Requirements: US Sailing Level 1 Small Boat instructor Certification, Current CPR/First Aid, Familiarity with sailboat racing according to the current US Racing Rules of Sailing, Competent power boat skills including docking, anchoring and boat safety.
If you are interested, please send your resume to nfycvice@gmail.com or call 406.261.8716.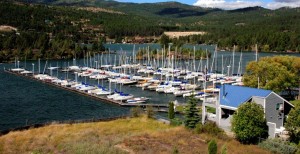 About NFYC
Nestled in a quiet cove at the north end of scenic Flathead Lake, in Somers Montana. North Flathead Yacht Club was formed in 1975, and has grown into the premier sailing venue in Montana. With many active fleets including 4 PHRF fleets and several One design fleets. NFYC has an active Junior sailing program in both Opti's and Lasers. Currently we are limited to by size and facilities to 140 active family memberships, NFYC provides an excellent opportunity for sailors to experience competitive racing in one of the most scenic venues in the world.
North Flathead Yacht Club is a private sailing club whose facilities are open to members only. We do not rent boats, lease slips, or allow launching to non-members. See our membership page if you wish to become a member.
Lake Level
Click here to check the current lake levels from the USGS.
---
2018 Montana Cup
Aug 3-4, 2019